Helmet Design | Industrial Design | Sporting Goods Design

iXS Trail RS Helmet Design Process

by John Larkin
The iXS Trail RS was the result of the combined efforts of Gavin Vos of VOG Design, John Larkin of Machine Language Industrial Design, and Richie Schley, professional mountain biker. IXS is a Swiss company, Gavin is South African working in Taiwan, and John and Richie are based in North America.
The desire for this helmet was an "enduro" or "all-mountain" helmet design that is a little more moto than the standard mountain bike helmet design, with extended rear coverage, a longer breakaway visor, and provision for wearing goggles. Richie's involvement included defining the original design brief, reviewing, and ultimately field-testing prototypes and offering suggestions for revisions to the final product. Gavin acted as Project Manager and directed the flow of work. John interpreted the design through a series of drawings and creation of the final full-size clay model.
The Trail RS is a premium, high quality helmet that sells well and gets great reviews from users.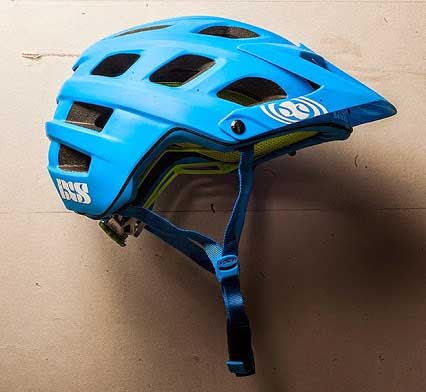 iXS Trail RS helmet design photo by Ed Haythornthwaite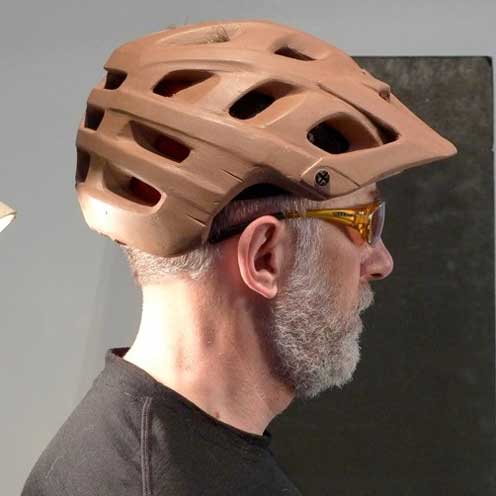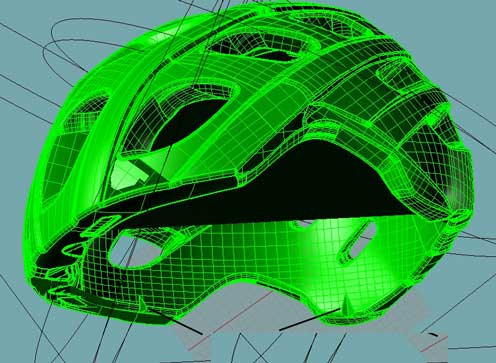 The near-final design executed in Chavant P-40 styling clay. This was the result of many hours of conversation and live clay-modeling efforts over Skype between Taiwan and Idaho. Shown wearing the design is John Larkin, helmet designer.
Screenshot of the helmet design modeled in CAD, ready to 3D print and go to manufacturing.
Machine Language | Industrial Design